Area Aerial Photos
by Guy Amy
March 14th, 2009
The weather last Friday was sunny and in the 70's. Real nice. But when we awoke Saturday morning the skies had become very overcast and grey. The temperature had dropped to the low 60's so it was still sort of pleasant.
We spent most of the morning researching kayaking opportunities for later in the spring and visiting some art galleries. Went out to the beach with camera in hand and saw lots of sea gulls flying about. So, I spent a good hour photographing sea gulls.
For the afternoon we chartered a helicopter to take us up over the islands. We flew over Cumberland, Jekyll, Saint Simons, Sea Island and Little Saint Simons. The visibility was a bit hazy but the scenery was still quite fantastic. We took quite a few photos while in the sky. We were able to see some wildlife from above such as dolphins in the water and as we flew over Little St Simons we saw quite a few alligators and some of the endemic White Deer on the island. I didn't get any photos of the wildlife, we were too high and moving around to get a decent shot of them.
The helicopter pilot did take the doors off for us since we were toting cameras so that we could get better shots without going through the windows. But, some of the better shots were straight on so I took quite a few through the front windshield.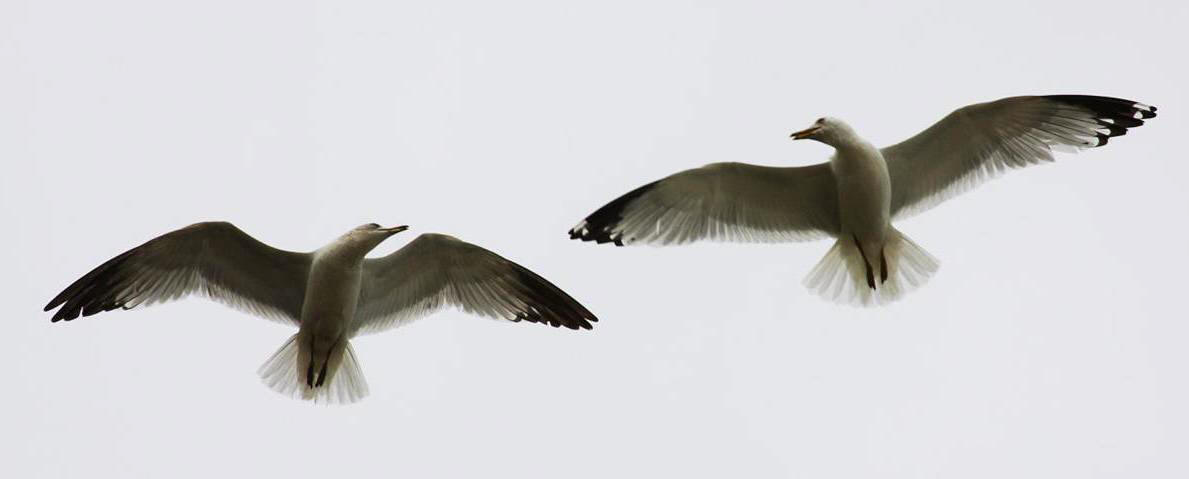 Two gulls frolicking (or fighting)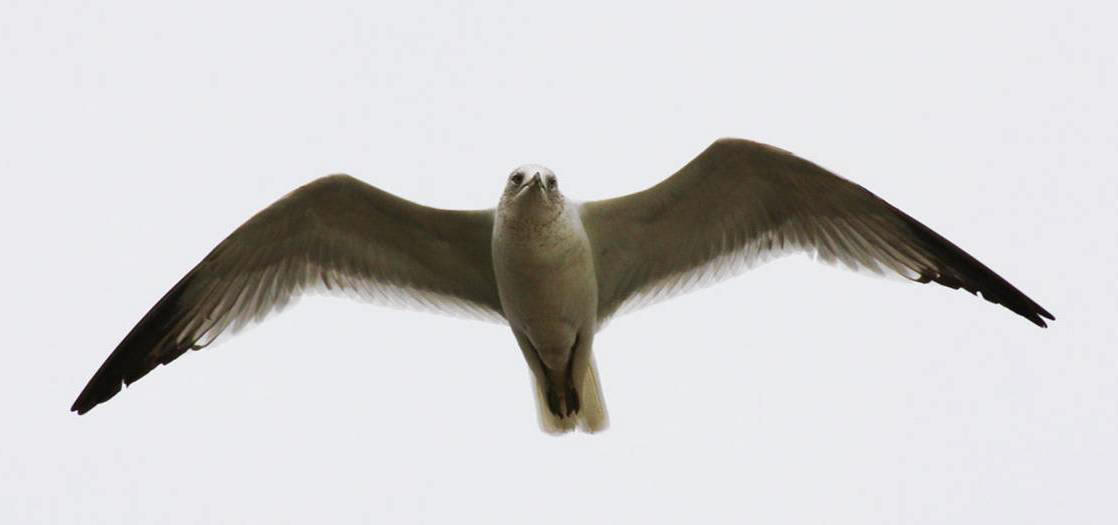 Gull flyover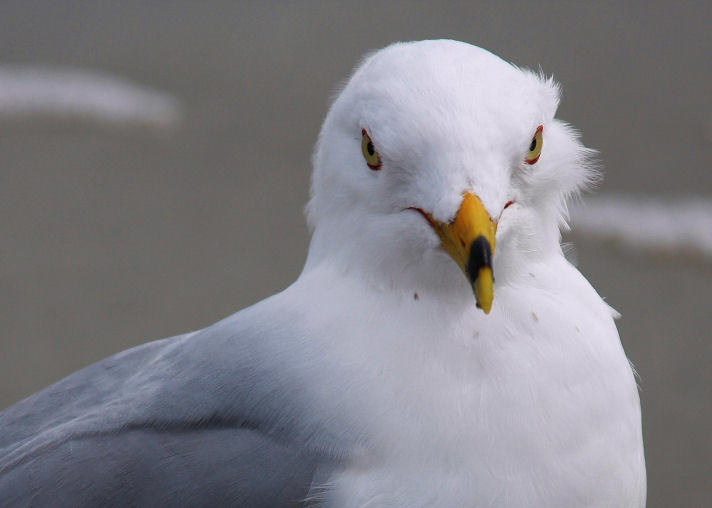 Gull's final pose before departure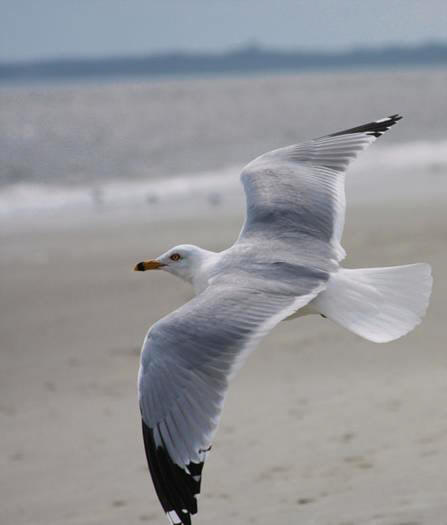 Departing gull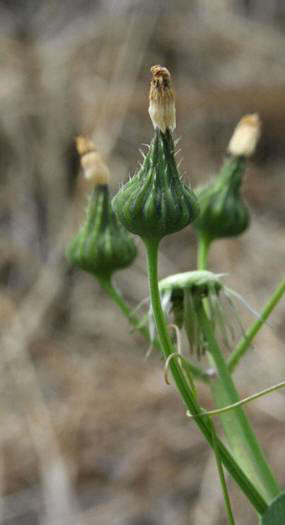 Weed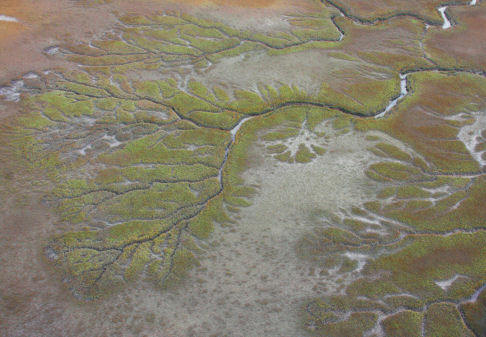 Marsh on St Simons Island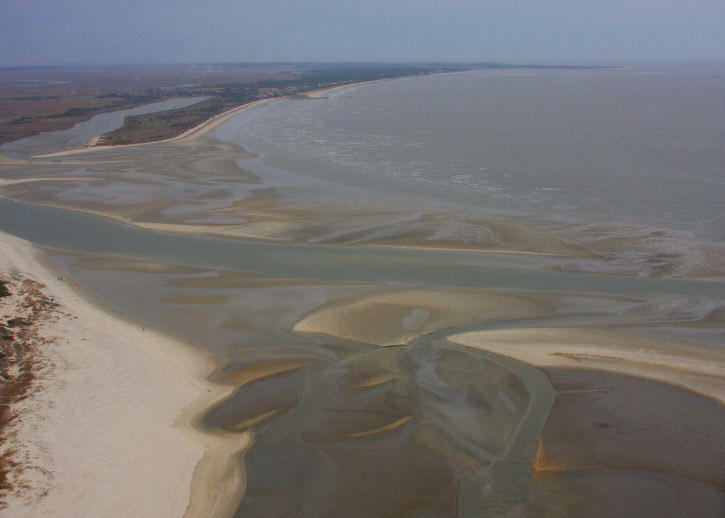 Sands at low tide between St Simons Island and Sea Island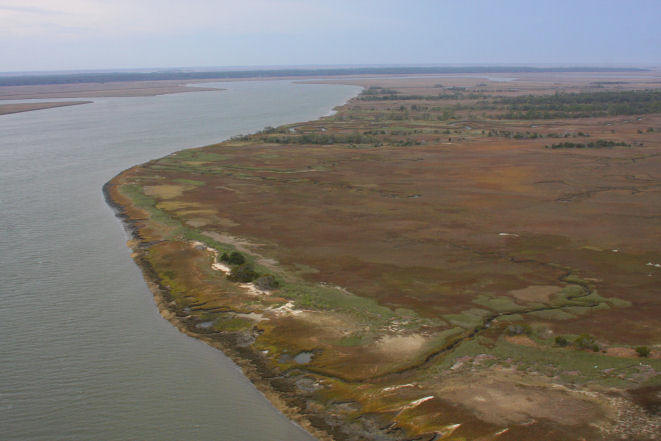 Inland waterway between St Simons and Sea Islands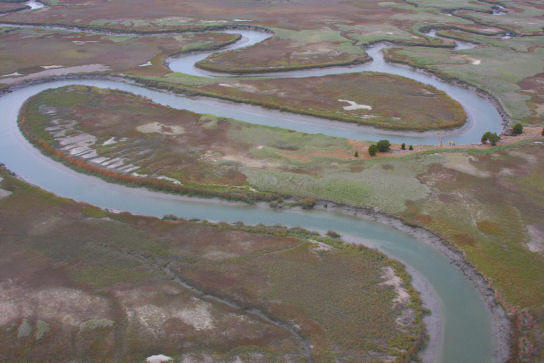 Marsh from above Jekyll Island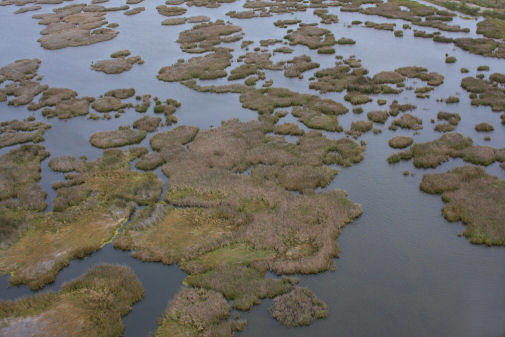 Marsh from above Little St Simons Island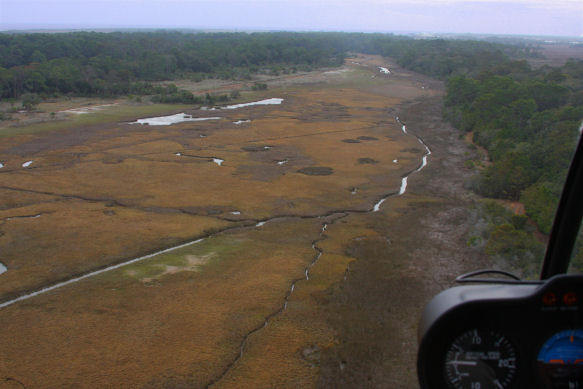 Over Little St Simons Island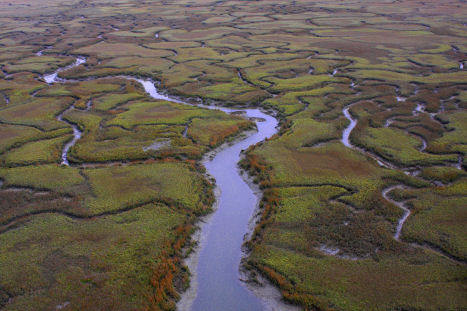 Between Little St Simons and St Simons Island