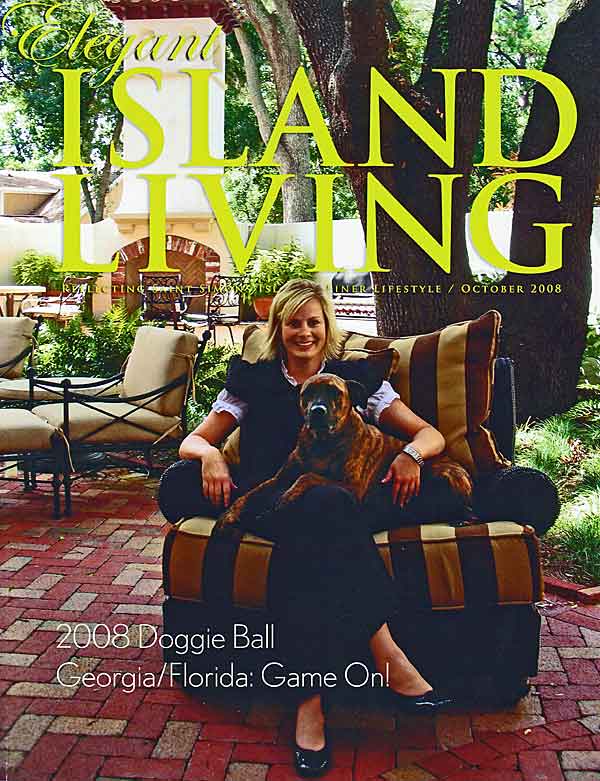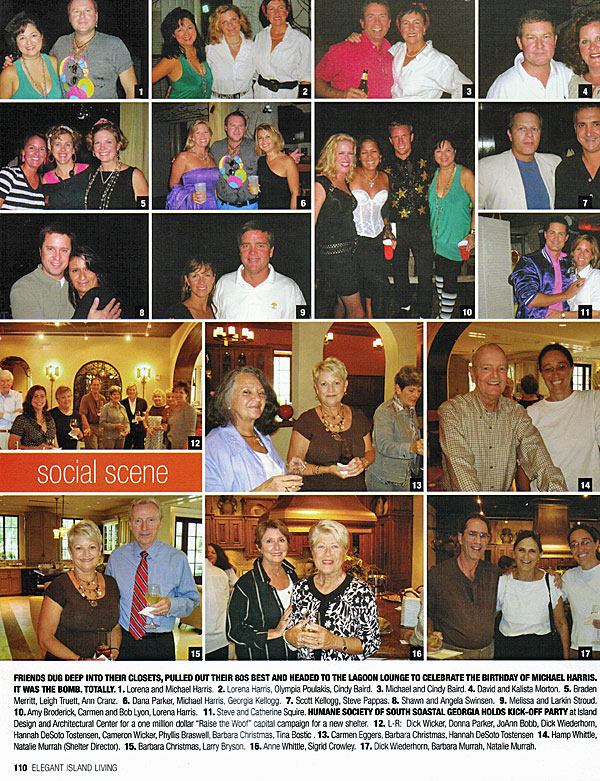 FRIENDS DUG DEEP INTO THEIR CLOSETS, PULLED OUT THEIR 80S BEST AND HEADED TO THE LAGOON LOUNGE TO CELEBRATE THE BIRTHDAY OF MICHAEL HARRIS. IT WAS THE BOMB. TOTALLY.
Lorena and Michael Harris
Lorena Harris, Olympia Poulakis, Cindy Baird
Michael and Cindy Baird
David and Kalista Morton
Braden Merritt, Leigh Truett, Ann Cranz
Dana Parker, Michael Harris, Georgia Kellogg
Scott Kellogg, Steve Pappas
Shawn and Angela Swinsen
Melissa and Larkin Stroud
Amy Broderick, Carmen and Bob Lyon, Lorena Harris
Steve and Catherine Squire
HUMANE SOCIETY Of SOUTH COASTAL GEORGIA HOLDS KICK-OFF PARTY at Island Design and Architectural Center for a one million dollar "Raise the Woof" capital campaign for a new shelter.
L-R Dick Wicker, Donna Parker, JoAnn Bobb, Dick Wiederhorn, Hannah DeSoto Tostensen, Cameron Wicker, Phyllis Braswell, Barbara Christmas, Tina Bostic
Carmen Eggers, Barbara Christmas, Hannah DeSoto Tostensen
Hamp Whittle, Natalie Murrah (Shelter Director)
Barbara Christmas, Larry Bryson
Anne Whittle, Sigrid Crowley
Dick Wiederhorn, Barbara Murrah, Natalie Murrah
110 ELEGANT ISLAND LIVING